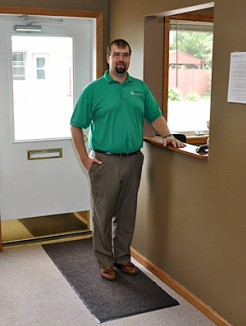 Elk Mound, WI New Chiropractic Patient Information
Elk Mound Chiropractic LLC
What To Expect On Your First Visit:
When you arrive at Elk Mound Chiropractic for your first visit, you will be asked to fill out a new patient intake form. After the doctor reviews the form, he will perform a chiropractic exam by checking your posture, spinal alignment, and nervous system integrity. When the exam is complete, the doctor will discuss his findings and give his opinion if chiropractic care will help your particular case. If the decision is made at this time between you and the doctor to continue, the doctor will proceed with his treatment plan.
Serving adults and children in Elk Mound, Eau Claire, Colfax, Menominie, Chippewa Falls, and other surrounding areas.
Contact Elk Mound Chiropractic
today at 715-879-4480 to schedule your appointment,
or browse our website for more information about
staff
or
services offered
.
New Patient Forms
Intake
New Patient
---